All indigenes of Ogun State who are also students of Olabisi Onabanjo University are hereby requested to visit their school portal to complete the attached form to enable them to benefit from the 2020/2021 bursary award.
*Note: Only Ogun State indigenes are eligible.*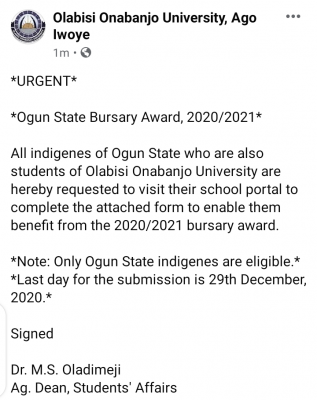 Last day for the submission is 29th December, 2020.
Signed
Dr. M.S. Oladimeji Ag. Dean, Students' Affairs