The Rector of federal polytechnic Ede, Osun State Dr. John Adekolawole has come under serious fire and scrutiny for abuse of office and disobedient of constituted authority.
Members of the Academic Board of the institution, reportedly passed a vote of no confidence on the rector citing 21 grounds for its decision. The vote was passed during an emergency congress of the union on Friday, 11 December.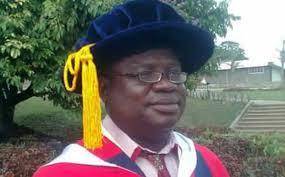 The rector was accused of flagrant dereliction of duty by absconding from office for about a month, desecration of the respected office of the rector with the creation of a bedroom furnished with a king-size bed which has made it possible for him to be sleeping at work.