Pupils and staff members of Oton Primary school in Sapele, Delta State trooped out to celebrate having a signboard for the first time in 55 years. 
It was gathered that the primary school has not recorded any symbol of identification since it was established in 1965.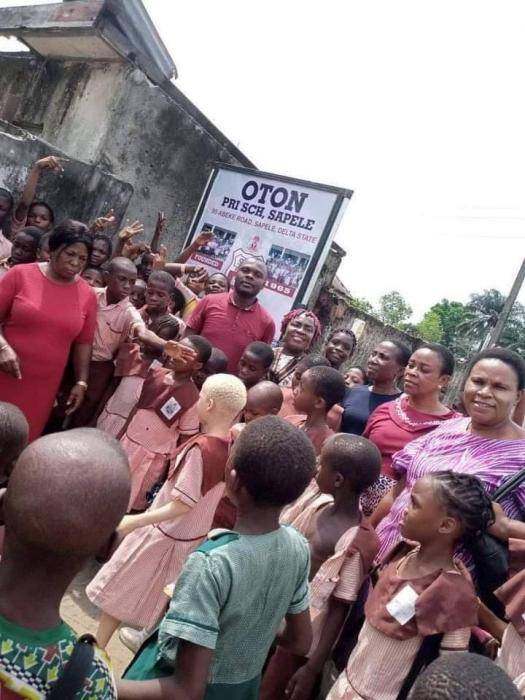 The signboard was installed by well-meaning individuals in the community on Monday, December 14.